12 Aug

A day in the Wilderness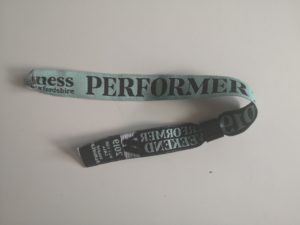 It was exciting, and not a little nerve-wracking, to kick off proceedings in the Books Tent at Wilderness Festival in Oxfordshire, earlier this month. I was there to chat to Beth from publishers Little, Brown about my book 'Beyond the Footpath: mindful adventures for modern pilgrims'. And to sell a few copies while I was at it.
This gave me the opportunity to talk about some of my favourite subjects: ancient woodland (there is plenty all around the site at Cornbury Park); labyrinths, turf mazes, stone circles and sacred wells.
Possibly even more thrilling however was my wristband, above, which was a lovely woven thing and gave me airs and graces. It was all I could do not to storm on to the (rather modest) stage, wave my hands in the air and shout 'Hello Cornbury' to the bemused early morning crowd.