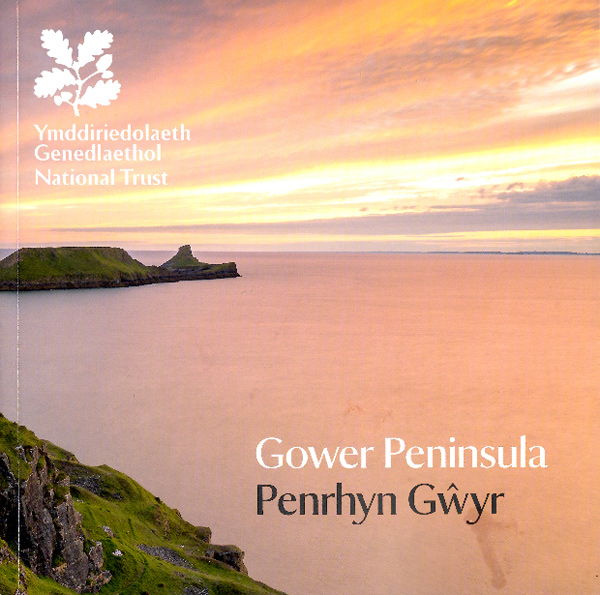 06 Aug

Gower Peninsula guidebook is published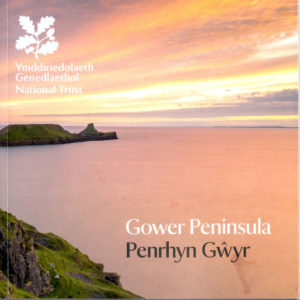 This is a busy time of year for the Gower, that especially lovely peninsula in South Wales. Its glorious beaches attract many visitors, drawn by their expansive sandiness and surf-able waves. Dylan Thomas, a frequent visitor, described it as 'one of the loveliest sea-coast stretches in the whole of Britain', and many folk, including me would agree with him.
Despite its summer-time popularity, it is still easy to find quiet and relatively unvisited stretches of coast and wildflower meadows to lose yourself in. When I was researching the guidebook for the National Trust, which owns a considerable portion of the Gower's coastline, I had the award-winning, three-mile sweep of Rhossili Bay to myself. Which wasn't that surprising as it was November and pelting with rain. The weather doesn't have to be bleak to find a peaceful patch on the Gower, however. The north coast of the peninsula – Llanrhidian Marsh and estuary, and nearby Cwm Ivy – are relatively unvisited and have a different, more understated beauty. Since a medieval sea wall was breached, this patch of former grazing land is returning to what it was originally: a species-rich saltmarsh. A quiet, liminal place rich with interest and populated by migrating birds.
The guidebook tells the story behind the National Trust's management of Cwm Ivy and the rest of the Gower Peninsula, among many other things. It describes its smuggling and agricultural past, investigates its mysteries, and marvels at its wildlife. It also has not-too-demanding but ever-so-interesting walks to take you to some more offbeat places. And much of it is translated into Welsh.
All in all, it is a lovely thing and was thoroughly enjoyable to write. It is, of course, also available to buy on Amazon. An essential read, really, if you are heading that way this summer.