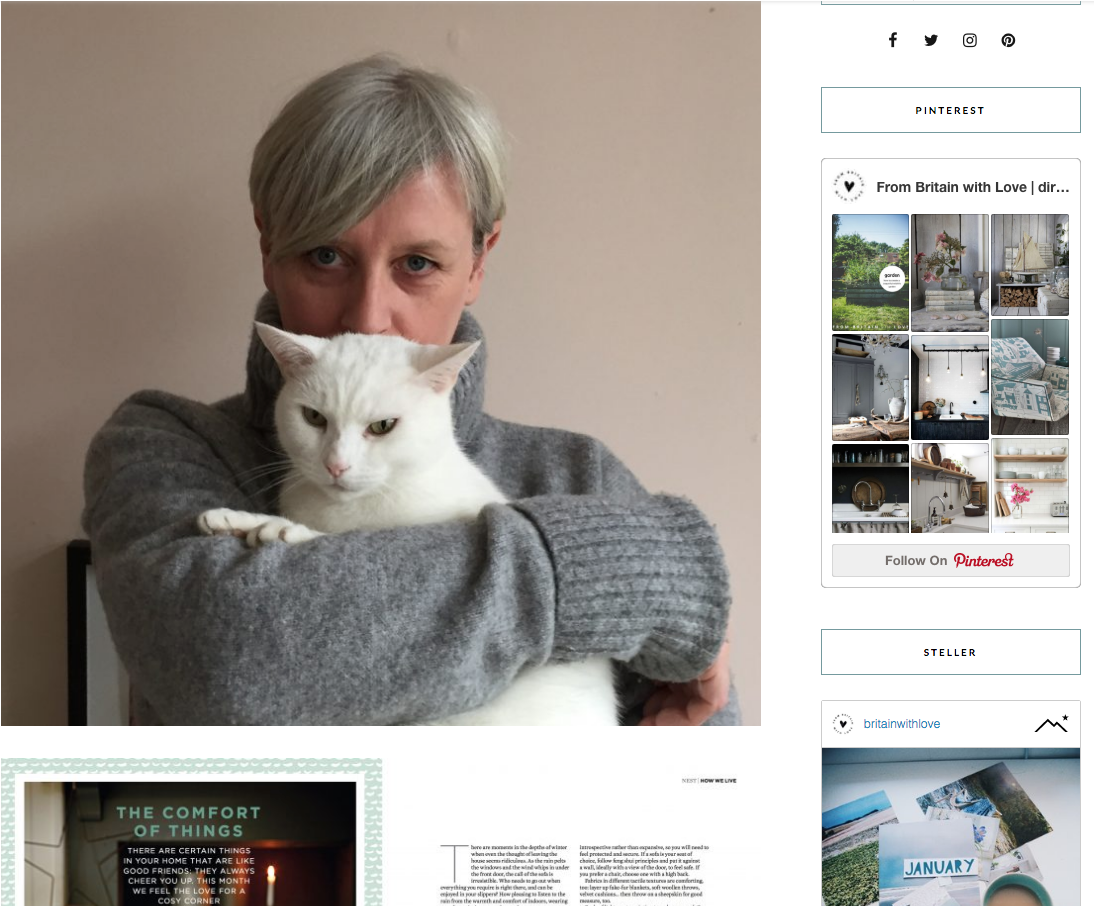 02 Apr

My profile on From Britain With Love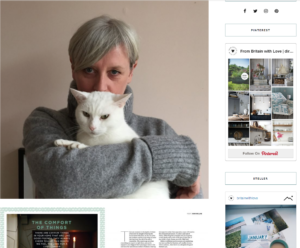 Anyone with a compulsion for hand-crafted things, should head to From Britain With Love a website/directory of the best craftspeople in the UK. It is is a roll call of makers and producers: the place to find beautiful things for the home, unique presents and to be generally inspired. Curated and run by Laura Dunkley, an ex-magazine editor, it also feature profiles on people who have caught her attention. These are frequently the folk who feature on the site but sometimes, she invites other people to participate.
Which is how I came to be included. I very much enjoyed talking about my favourite things and about The Simple Things magazine, where I work as associate editor.
The results are here, and there is the added bonus of a photograph of my handsome cat Travis, above, posing more comfortably for the camera than his owner, hiding behind.