03 Feb

Tin Coast travels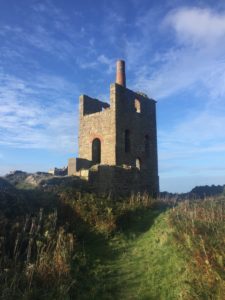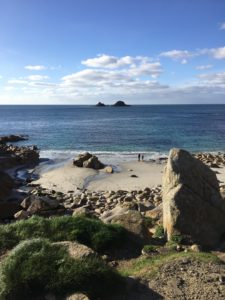 The end of 2016 saw me heading to Cornwall's Tin Coast – that far-flung and ragged part of West Cornwall that is peppered with the workings of defunct tin mines and glorious sandy coves. Any time spent in this part of the world is uplifting, but it is even more pleasing when it has a purpose, and this time it was to research a guidebook for the National Trust.
This is the third guidebook I have written for the NT (previously, Brownsea Island and The Gower Peninsula, which will be published later this year) and every one is a real pleasure to put together. They are a chance to wander along coastal paths and really dig into the history of the landscape and the people.
Despite recent fame brought to the area by the TV series Poldark, The Tin Coast still feels relatively undiscovered. You only have to walk a little further than the car park at Cape Cornwall to feel entirely alone. The coastal path dips into bays and rocky coves then sweeps up on to headlands with invigorating views, and all the way along are the ruins of the mine workings and chimney stacks.
One of my favourite places to visit for a pasty or an ice-cream is the town of St Just. Its terraces once housed tin miners and fishermen and it still feels like a working town. Its many Methodist chapels are a reminder of how important the Wesleyan faith was to its inhabitants, and its granite buildings a reflection of the geology that formed the landscape and forged the tin mining industry.
Nowadays it is also the setting for artist Kurt Jackson's new spacious gallery which shows his expansive and wonderful work. He is continually inspired by his surroundings – stormy seas, surfers, sunburned bathers and starlings, among other subjects – so I was especially pleased to spot him emerging from Cot Valley with a canvas tucked under his arm.