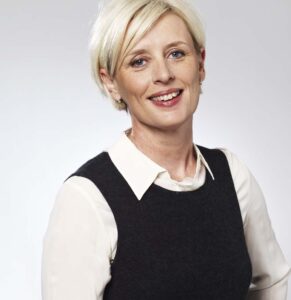 After years in London editing consumer magazines, I decided to decamp to the country to write books, go freelance and run a smallholding. That's going pretty well, although keeping sheep has proved trickier than I'd imagined. Chickens are easier. Anyway, I continue to write for various publications, mostly about UK travel, homes, gardens, curiosities and 'lifestyle' – that handy umbrella term that covers the rest. Examples of these are all over this website.
The magazines I edited include Coast, which won several awards, the National Trust Magazine, and Grand Designs Magazine. I was also deputy editor of The Sunday Times insideout mag, and homes and gardens editor of The Simple Things. More of this CV info can be seen below.
My latest book, 'Sacred Places: where to find wonder in the World' was published by Aster in September 2020. My next 'The Witch's Year Book: a year of spells, stones and rituals for a year of modern magic' will be published by David and Charles in August 2021.  Details of these and others, including Beyond the Footpath: mindful walking for modern pilgrims' (Piatkus), are on my Amazon author page.
I am represented by Jane Graham Maw  (jane@grahammawchristie.com) of literary agents Graham Maw Christie, for all my non-fiction books. She is ace.
Here's the CV bit:
Books
August 2021: 'The Witch's Yearbook: spells, stones, tools and rituals for a year of modern magic (David and Charles)
September 2020: 'Sacred Places: where to find wonder in the world' (Aster)
April 2019: 'Beyond the Footpath: mindful adventures for modern pilgrimages' (Piatkus)
March 2018: 'Tin Coast, Cornwall, guidebook' (National Trust)
September 2017: 'Hidden Villages of Britain' (Batsford)
June 2017: 'Gower Peninsula, guidebook' (National Trust)
September 2015:  'Brownsea Island, guidebook' (National Trust)
March 2015: 'The National Trust Book of the Coast' (National Trust Books)
Magazine and newspapers
April 2015 – present: freelance writing for a variety of publications, including The Guardian, The Simple Things, Which? Travel, Country Homes and Interiors, Homes & Antiques, Conde Nast Traveller, The Daily Telegraph,  Elle Decoration,This England, The National Trust Magazine
Office jobs
April 2015-April 2020: associate editor then homes and gardens editor, The Simple Things
March- December 2013: editor, www.averygoodplace.com
August-November 2013: acting deputy editor, Homes & Antiques
June-July 2013: editor, Prima's Easy Food for Summer Days
September 2012-March 2013: interim editor, National Trust Magazine
May 2007 -August 2012: editor, Coast
2006-2007: deputy editor, The Sunday Times insideout magazine
2003-2006: deputy editor, then editor Grand Designs Magazine
2000-2003: production and copy chief, In Style
1995-2000: chief sub-editor, Esquire
1993-1995: sub-editor, ES magazine
1998-1993: sub-editor, then chief sub-editor, Tatler  
1990-1993: editor, HarperCollins children's books