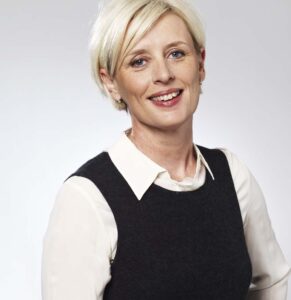 After years in London editing* consumer magazines, I decamped to the country to write books, go freelance and run a smallholding. That's going pretty well, although keeping sheep has proved trickier than I'd imagined. Chickens are easier. Anyway, I have kept to my intention and written a few books since I got here. This April (2022) saw two published on the same day: Simple Pleasures: little things that make life worth living', which I wrote for the National Trust, and 50 Things to do in the Urban Wild (Pavilion). 'The Witch's Year Book: a year of spells, stones and rituals for a year of modern magic' was published by David and Charles in August 2021, and 'Sacred Places: where to find wonder in the World' was published by Aster in September 2020.
Details of these and others, including Beyond the Footpath: mindful walking for modern pilgrims' (Piatkus), are on my Amazon author page.
I've just written a couple more, information to follow!
I also continue to write for various publications, mostly about UK travel, spirituality, homes, gardens and 'lifestyle' – that handy umbrella term that covers the rest. Examples of these are all over this website.
I am represented by Jane Graham Maw  (jane@grahammawchristie.com) of literary agents Graham Maw Christie, for all my non-fiction books. She is ace.
* These include Coast, which won several awards under my editorship, the National Trust Magazine, and Grand Designs Magazine. I was also deputy editor of The Sunday Times homes title insideout, and homes and gardens editor of The Simple Things.
Those books in full
April 2022: '50 Things to do in the Urban Wild' (Pavilion)
April 2022: 'Simple Pleasures: the little things that make life worth living' (National Trust)
August 2021: 'The Witch's Yearbook: spells, stones, tools and rituals for a year of modern magic (David and Charles)
September 2020: 'Sacred Places: where to find wonder in the world' (Aster)
April 2019: 'Beyond the Footpath: mindful adventures for modern pilgrimages' (Piatkus)
March 2018: 'Tin Coast, Cornwall, guidebook' (National Trust)
September 2017: 'Hidden Villages of Britain' (Batsford)
June 2017: 'Gower Peninsula, guidebook' (National Trust)
September 2015:  'Brownsea Island, guidebook' (National Trust)
March 2015: 'The National Trust Book of the Coast' (National Trust Books)